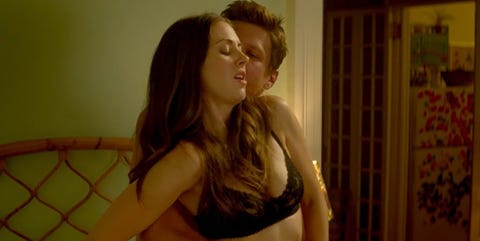 Sleeping With Other People
For when you want a rom-com but, like, a rom-com with a "What if you met the guy you lost your virginity to at a sex addicts meeting?" twist, go no further than Sleeping With Other People. This 2015 film written and directed by Leslye Headland is as secretly raunchy as it is refreshing.
The Hottest Part:
It's gotta be the focus on female pleasure—for example, actress Alison Brie masturbates during sex with a guy at one point. And strange as it may sound, the most tension-driven scene involves Alison's character, Lainey, teaching Jason Sudeikis's character, Jake, how to, ahem, please a woman through a demonstration on an empty bottle.